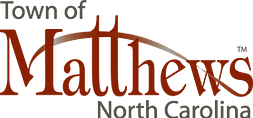 Explore what Matthews has to offer with the links below.
Matthews is a Charlotte suburb, located in Southeastern Mecklenburg County.
The population was 27,198 at the 2010 Census. People began settling in the Matthews area in the early 1800s. As they cleared the land, so many tree stumps were left, the area was originally referred to as Stumptown. The town's official name became Matthews, in honor of Edward Watson Matthews in 1879.