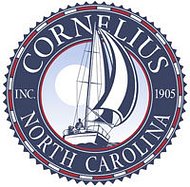 Explore what Cornelius has to offer with the links below.
CORNELIUS, NORTH CAROLINA
Located on the beautiful shores of Lake Norman, Cornelius is a town in Northern Mecklenburg County.
The population was 24,866 at the 2010 Census. Founded in 1893 and then established in 1905, Cornelius began as a small mill and farming community. Originally known as "Liverpool", the town changed its name in honor of a man who invested in the town by supplying money to open the town's cotton mill, Joseph Benjamin Cornelius.